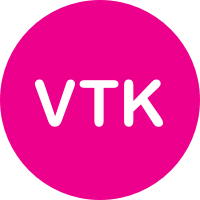 The Girl Scout Volunteer Toolkit (VTK) is a simple, digital tool for troop leaders! VTK essentially makes it easier for leaders to manage troops, plan meetings, download meeting plans and engage parents/guardians and girls.
All troop leaders registered for the current membership year, and placed in an active troop, have full access to the VTK functions. All Program Level Leaders are especially encouraged to give it a try! Your Troop Support Specialist is here to help if you have any questions. Parents/guardians have partial access to VTK - they can view their daughter's information and meeting plans.
VTK lets you streamline planning and focus on the FUN of leading your troop with simple, online tools.
Guide girls through fun, girl-led activities with confidence! Get tips on what to say and do with girls.
Spend less time planning! Meeting plans include supply lists and printable pages and can be customized to include or not include different activities.
Customize and track events, meetings, and activities! Year Plan view lets you arrange your entire troop year at once and even export it to a personal calendar.
Get great tips and support from Girl Scouts! The resources tab includes helpful, links and information for troop leaders, volunteers and parents.